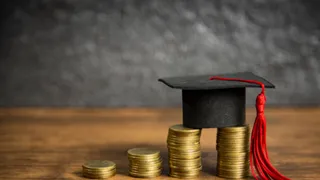 Reinsurers support maths classes for Bermudan high school
Bermuda International Long Term Insurers and Reinsurers (BILTIR) is launching a maths tutoring programme at senior high school CedarBridge Academy.
Twelve companies and 23 volunteers are involved in the tutoring programme, organised by Matt McPhail of Fortitude Re and Lorita Su at EY. Other participating companies are F&G Life Re, Legal & General, Resolution Re, Agam, Aspida Re, Monument Re, North End Re, Argus, Athora, Wilton Re, and 777 Re.
With sessions held every two weeks until April 26, the program is intended to assist students preparing for IGCSE examinations beginning in May.
"We thank BILTIR for their ongoing support of our students," said Neville Zuill, director at CedarBridge Academy. "Their volunteer tutors not only share their math expertise; they share a love of math and real-life examples of how math can evolve into a career."
"Beyond supporting the students in their studies, this gives us the opportunity to connect with students and give them insights into future careers in the Bermuda insurance industry that will utilise math; answering the age-old question students have of 'when will I ever use this in real life?'" said McPhail.
More on this story
News
15 September 2023  
Some 300 delegates attended the event.
News
25 August 2023  
Bermuda's long term re/insurers are accelerating their advocacy of the Bermuda market with global regulators.
News
16 August 2023  
An annual life re/insurance conference will also discuss changes in asset management.
Bermuda Re
Newton Media Ltd
Kingfisher House
21-23 Elmfield Road
BR1 1LT
United Kingdom