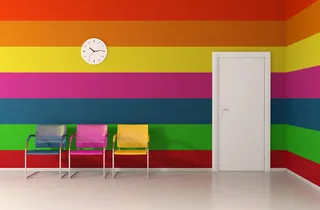 M&A market waiting for next large-cap deal
Deutsche Bank has indicated that the outlook for insurance industry M&A is positive, with all eyes on potential big-cap deals, even if mid-market transactions are likely to predominate.
In its latest Trend Lines report, which draws upon analysis from a variety of sources, Deutsche Bank found that deals are being driven by a "desire to access new markets, better manage regulatory changes and [in order to] gain product synergies with bolt-on acquisitions to access distribution channels and niche operations".
Deals such as Arch's acquisition of US mortgage insurers, CMG Mortgage Insurance Company and PMI Mortgage Insurance Company, and Ironshore's acquisition of Australian specialty insurer, Assetinsure, typify the kind of these deals being pursued by Bermuda market participants.
Such acquisitions are relatively easily digested and provide immediate complementary benefits to the acquirer. In the case of Arch, its acquisitions have given the company a prime spot at the US mortgage insurance table at a point when Fannie Mae and Freddie Mac are turning to private market solutions.
The report predicts that other similar mid-cap deals are in the offing, with one-quarter of market participants looking to pursue growth through acquisition. With much of the industry benefitting from a surfeit of capital, there will undoubtedly be a temptation to pursue potential acquisitions.
The report says that the M&A market is however likely to be characterised by "a steady flow of midmarket transactions, punctuated by the occasional large-cap deal".
Deals such as Markel's acquisition of Alterra in May 2013 and Canopius' acquisition by NKSJ Holdings in December 2013 are likely to be less common, thanks to the obvious challenges associated with such sizable deals. However, with headwinds persisting in the sector, and with convergence capital adding to the pressure, there will be some temptation to pursue M&A and the pursuit of global scale.
Low book values may act as a brake on transactions, but a report by PwC predicts that M&A will inevitably create three categories of insurance market participant: large global players, regional distribution-led players and niche specialists. Those companies that do not easily fit into one of those categories may come under particular pressure as the market anticipates greater M&A activity in the months ahead.
More on this story
News
12 April 2019  
Everest Insurance, subsidiary of Bermuda-based Everest Re Group, has appointed Sharone Menczel Poopor as vice president of its structured solutions group.
News
23 October 2018  
Liberty Mutual Insurance is undertaking a strategic review of its London-based Pembroke Managing Agency.
News
11 July 2018  
Liberty Specialty Markets, a subsidiary of Liberty Mutual Insurance, which has a major presence on Bermuda, has entered into a renewal rights agreement with Ironshore Europe to take on its European non-M&A business and staff.
Bermuda Re
Newton Media Ltd
Kingfisher House
21-23 Elmfield Road
BR1 1LT
United Kingdom